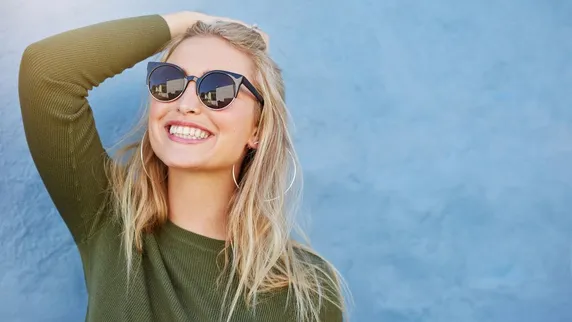 Sunglasses, Optometry Specialist
Sunglasses are the focal point of style and fashion, with many celebrities and Hollywood icons rocking a pair. However, did you know that sunglasses are essential for eye health? It's important to get sunglasses designed to protect your eyes against the sun's harmful UV rays and other toxic effects.
At Focus Vision Optometry, we will help residents of Beaumont, Calimesa, San Jacinto, and Redlands, CA, on their journey towards better eye health. With the help of our team of optometry specialists, you can find the best pair of sunglasses to protect your eyes and get you ready for those long summer days!
Do I Need Sunglasses?
If you already have a pair of eyeglasses, you may wonder if you need a pair to improve your vision. The answer is absolute! Sunglasses have unique properties, which block ultraviolet rays from the sun. These rays can cause glare and make it difficult to see while driving, playing sports, or outside, but they can also cause early macular degeneration and lead to skin cancer around the eyes.
These are just some of the many harmful effects of UV rays. With sunglasses, you can lower your risk of developing these conditions, which is crucial if you're someone who spends lots of time outdoors. If you work a job that requires you to stay outside, such as physical labor or security work, getting a pair of sunglasses is an excellent choice for better eye health.
How Can an Optometry Specialist Help Me?
Using plastic sunglasses available at most drug stores might be flimsy. Although these glasses can provide some benefits, they do not benefit people with pre-existing vision disorders like astigmatism. These types of vision disorders require sunglasses to help improve vision.
However, your optometrist can help prescribe sunglasses that can offer UV protection and improve your eyesight through their prescription lenses. These lenses are tailor-made for your specific vision disorder and are critical to helping you see clearly during everyday tasks.
Pick Up Your Next Pair of Sunglasses Today at Focus Vision Optometry
You don't have to struggle with the effects of harmful UV rays or spend another day with the sun impacting your vision. Call us today at Focus Vision Optometry to schedule an appointment and see how we can help you get a great pair of sunglasses!